The story of "Big" Mike K. goes back to 1999 at the Moonlight Run. Steph was already an accomplished runner and I was a devoted couch potato enjoying the ciggie with the hole (Vantage), 30 pounds overweight (before the bacon, of course), chuggin' Genny Cream Ales. Mike approached Steph just before the gun went off, tapped her on the shoulder and with a wink, introduced himself as "Mike…Mike K". And what followed were a countless number of phone calls and what-nots. And in the end, Big Mike was once again disappointed in finding out that Steph was married to me. And then somewhere along the way, "Big" Mike became one of my dead rabbits until 2006 at the JP Bullfeathers 5K, Mike was waiting for Steph to come out of the porto-san where he proudly introduced a stunningly beautiful blonde name Judy as his "friend". And the rest became history….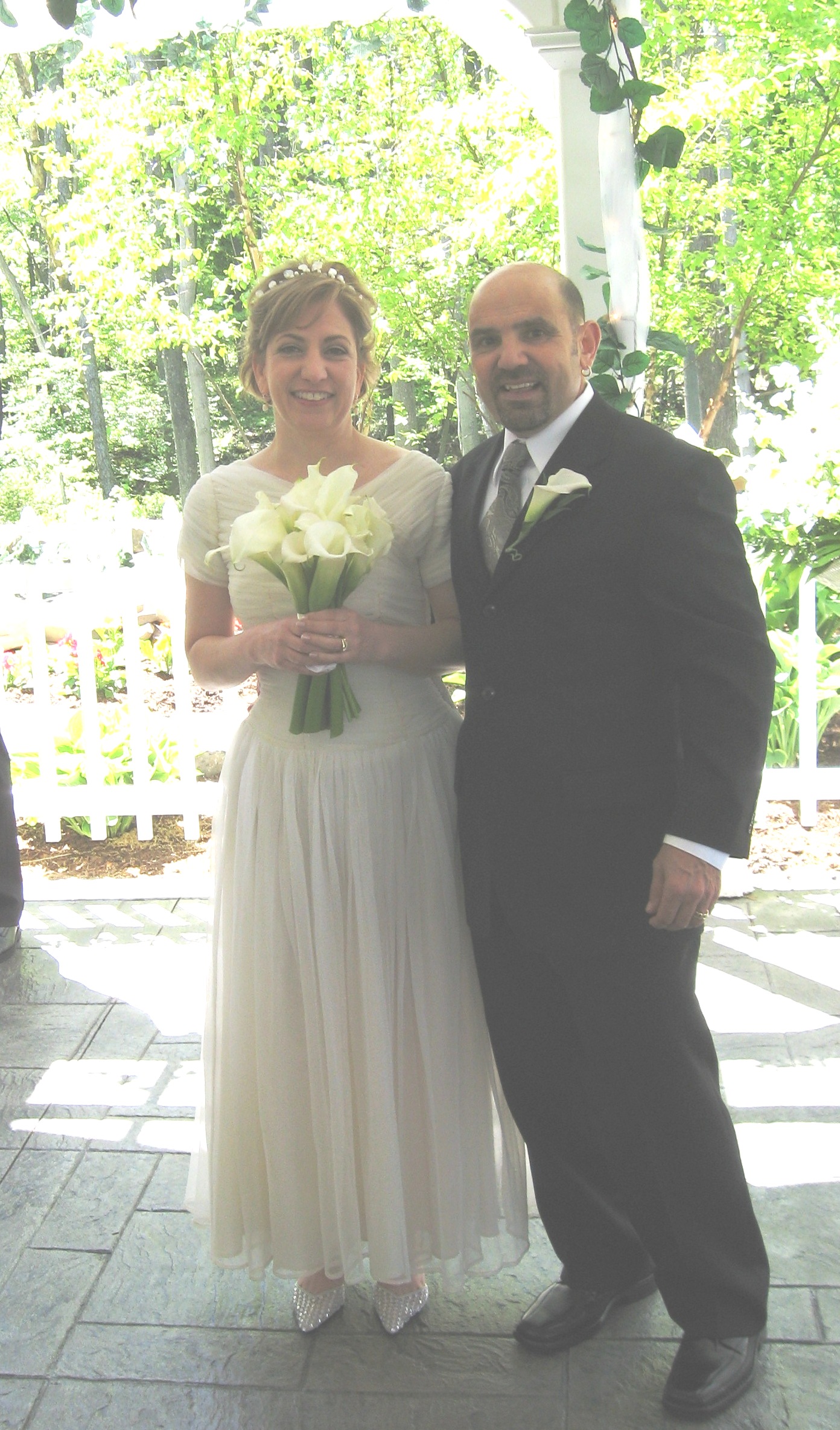 click on photo to enlarge
click on photo to enlarge
It was a beautiful wedding so deserving of a couple who are truly made for each other. Steph and I…along with fellow Checkers members Di and Tony, Sandy and Anne, and Greg are forever honored to be part of this special moment.