Storm 2000
The storm of 2000 occurred on November 20, 2000. It was a classiclegendary Lake Erie lake effect storm which dumped 25.4 inches of snow on Buffalo and its surrounding suburbs. This was the third highest total for any 24 hour period. It took Sam a good six hours to cover what normally is a 20 minute drive. AndSteph was still in her office until she decided to bum atwo mile ride at 1:30 in the morning…well, she eventually got home four hours later. Danny was still in after school (at 9:30 PM) so poor Mike had to track up the hill to get him.
This is looking down my street.
The Williamsville Abominable Snowman in my driveway…notice the snow is up to its knees.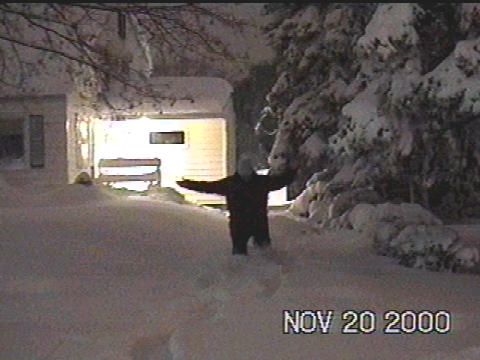 The front of the house with the snow already halfway up.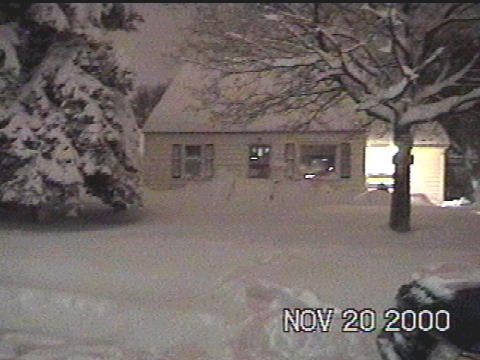 What a really neat way to get around and literally the only way. Notice the cars and school bus going up the hill of my street. Actually, they never moved…until the next morning.
Yup…that is a semi stuck in the snow on my street. Fortunately, the dude had a sleeper and a….potty in the back.
Another view looking up the hill of my street. Notice how the cars are now all tightly squeezed together.
An armor truck and the guy was certainly not in the holiday giving spirit.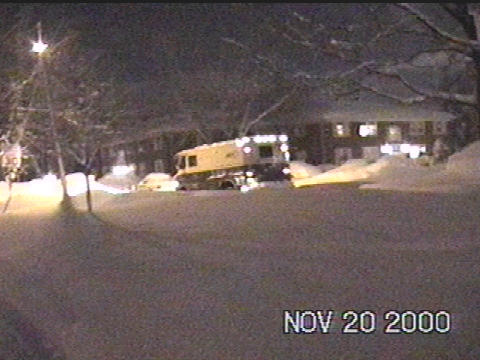 The day after…the missus giving her opinion of things.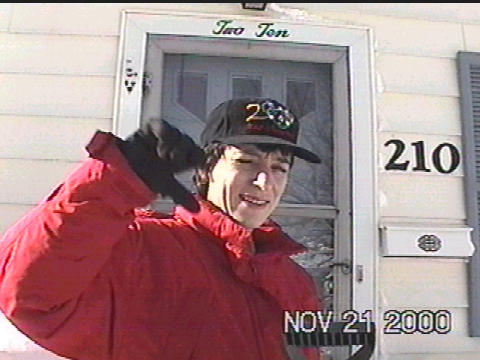 It pays to have a strong woman around the house!
The day after view looking up the hill of my street.
Another neat way of getting around.