Yesterday, I received the monthly Bionic Ear Association Mentor Minute Newsletter and as I have always done, just casually scroll down to see who is featured for the month. Surprisingly, they still haven't gotten tired of me STILL! You know, I am really honored among my fellow mentors to be mentioned. This is a highly esteemed group of individuals who have committed to volunteering to help others navigate the world of hearing with cochlear implants. The picture below is the very first class of the current group. We all got together in March 2009 in Valencia, CA for training. This is a very special group, many of whom I keep in close contact every day.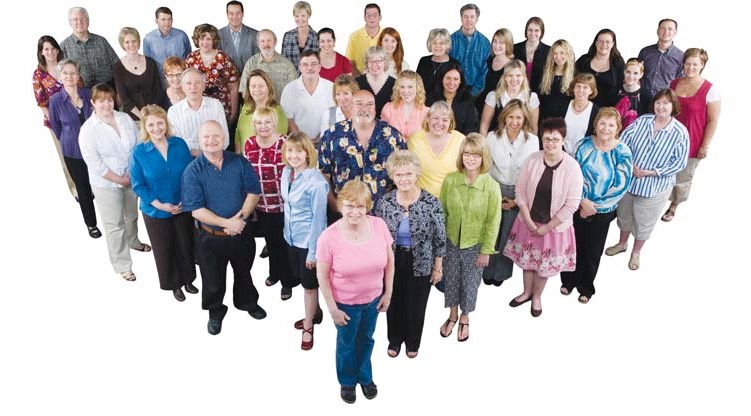 click on photo to enlarge
I enjoy giving back what I have been given – the ability to hear better than I have ever! Each day brings a new sound and WOW moment. And new each day brings an email from another recipient who has been blessed with the finest medical technology put out by the finest company, Advanced Bionics. Below is the snippet from the newsletter. Thank you to all who have been part of my CI journey and life!


---

Mentor Minute | October 2009
Mentor in the Spotlight
Many of you know Sam Spritzer, an active BEA Mentor helping others "Hear and Be Heard" every day. A bilateral CI implant recipient from Buffalo, NY, Sam was first implanted in January of 2007 and went bilateral in January of 2008. Sam is an active runner and, although he recently suffered a sudden heart attack, he is already back racing just seven short weeks later! Sam's commitment to the BEA's efforts is just as strong as his commitment to running. Sam serves as a moderator on
HearingJourney.com
, AB's online community. He also serves on the board of and is an active member in the Buffalo Cochlear Implant Group. Sam hosted a BEA Social in the Buffalo/Rochester area in June, gave a talk at the University of Buffalo to a group of graduate students, and also manages his own website,
www.samspritzer.com
, where he provides highlights of both his running and his mentoring. Sam's enthusiasm is felt immediately, whether you meet him online or in person. If you have not met Sam already, you are bound to "run" into him soon! Say hello to Sam on HearingJourney.com or visit his website to read more about Sam, his journey to hearing and his experiences as a BEA Mentor.